Montreal, Canada, October 29th, 2021 — On Thursday, October 21st, 2021, Introspect Technology, leading manufacturer of test and measurement tools for high-speed digital applications, celebrated a highly successful showing at the Electronics Industry Awards 2021.
Taking place at the breathtaking London Tower Hotel, the Electronics Industry Awards awarded the most daring and leading products, services, companies, and experts before an audience of esteemed industry professionals in the technology sector. Introspect Technology earned an accolade in the Engineering Development/Design Tool of the Year category for its SV4E-I3C, to then, subsequently, return on stage to collect its company category award for the Best Customer Service, the most prestigious that it has received to date.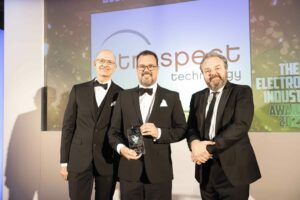 "This is a proud moment for our company — a company that puts utmost emphasis on customer service," said Dr. Mohamed Hafed, Introspect Technology CEO. "Our customers have spoken, and this is the best testimony that we can ever get," he continued.
The event – organized by Datateam Business Media – has become a highlight of the industry calendar since its inception in 2018, where leading figures from the electronics field gather to celebrate their achievements and reward the market leaders from across the blossoming sector.
The full list of winners can be found here:
https://electronicsindustryawards.co.uk/winners-2021/
To find out more about the Electronics Industry Awards, visit: www.electronicsindustryawards.co.uk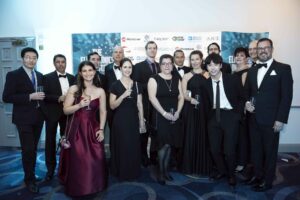 About Introspect
Founded in 2012, Introspect Technology designs and manufactures innovative test and measurement equipment for high-speed digital applications. Whether it is the next smartphone or the level-4 autonomy engine in a mobility solution, our award-winning tools are used to develop, test, and manufacture next-generation products. In short, we help the leading global technology companies make tomorrow's technology today's possibility.