Date: October 18, 2019
Location: Grand Hyatt Taipei, Taiwan
Time of Introspect's Presentation: 5:00 PM local time (Taipei)
Overview
Open to both members and non-members, MIPI DevCon Taipei provided developers and implementers of MIPI® Alliance specifications with a forum for training, education, and networking. Throughout the day, attendees had the opportunity to view member product demonstrations, including demos of Introspect's latest solutions for MIPI.
MIPI DevCon Taipei targeted system architects, engineers, designers, test engineers, engineering managers, and business and marketing executives.
Introspect Presence
Introspect is proud to have sponsored this event and to have showcased our advanced test and validation solutions for complex protocols used in very high-resolution display systems. As always, our popular backpacks were provided!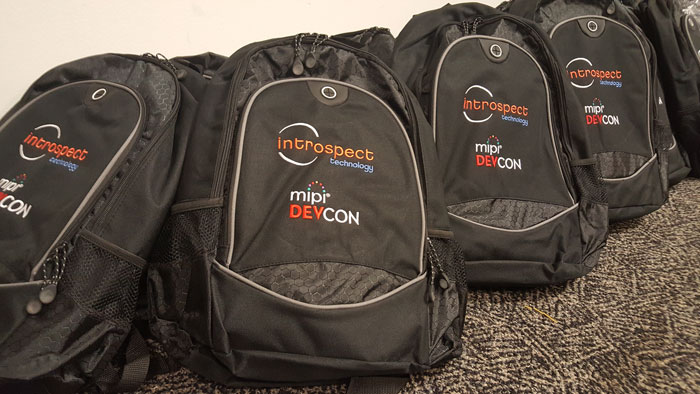 Demo Highlights
Introspect Technology demonstrated an end-to-end camera evaluation system. Leveraging multiple tools for signal generation, signal measurement, and video processing, we exercised an entire live camera chain, from the sensor to the cable driver then all the way to the receiving electronics.
Conference Presentation
At 5:00PM, our CEO, Dr. Mohamed Hafed, presented his thoughts on the high-volume manufacturing test of MIPI-based devices. His presentation highlighted the opportunities and challenges associated with achieving a desired goal of zero defects per millions of units shipped. He summarized best practice approaches and the latest technologies aimed at achieving such a challenging goal.